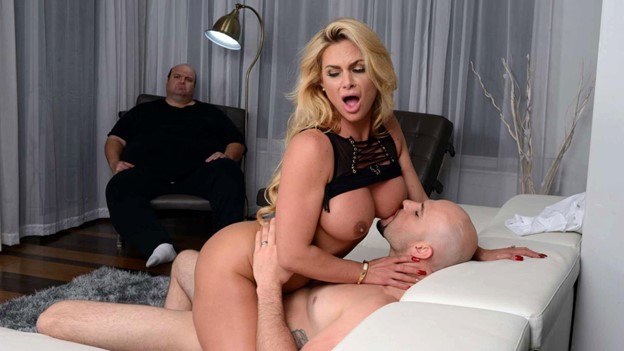 Hi, fellow horny beings! I hope you're doing great! Today I'm here with a Today I'm here with an interesting yet underrated topic. It is more likely a taboo than sexual interest. You might be thinking that I'm confusing you! Let me clear the point. You might have surely heard about the term 'cuckold', right! What does being cuckold mean? Very few of us know it correctly, the rest just assume and draw a conclusion which leads to a wrong understanding.
Cuckold is a guy who himself doesn't enjoy having sex, but gets the pleasure by seeing someone else having it. Although it doesn't necessarily mean that a cuckold man is asexual and can't fuck his mate himself. It's just they don't derive the divine pleasure by fucking. Often a guy who is cuckold wants his girl or wife to have sex with someone else, since he can't satisfy her sexual needs completely and for a long period of time.
All he wants in return to witness their sexual play. Hence, being with a cuckold person is really problematic, because no woman would like to get fucked by any other man except her partner. But that's different ground of discussion. Like a person can't control his or her sexual orientation, a guy who is cuckold has no control over the issue that he doesn't enjoy sex himself.
And you'd be pathetically wrong if you think that being cuckold is a sort of disorder that could be healed with time or medications. It's not, it is a sexual condition that in which people derive the sexual pleasure indirectly. Apart from treating cuckolding as taboo, people consider making homemade porn as something very nasty and forbidden. But none of these are really nasty. It's all about our narrow mindsets.
The bottom line is, it doesn't matter how our idea of sex is shaped, anything that doesn't collide with our idea, is simply different and nothing else. And we need to relearn that.
Hi, fellow horny beings! I hope you're doing great! Today I'm here with a Today I'm here with an interesting yet underrated topic. It is more likely a taboo than sexual interest. You might be thinking that I'm confusing you! Let me clear the point. You might have surely heard about the term 'cuckold', right! […]