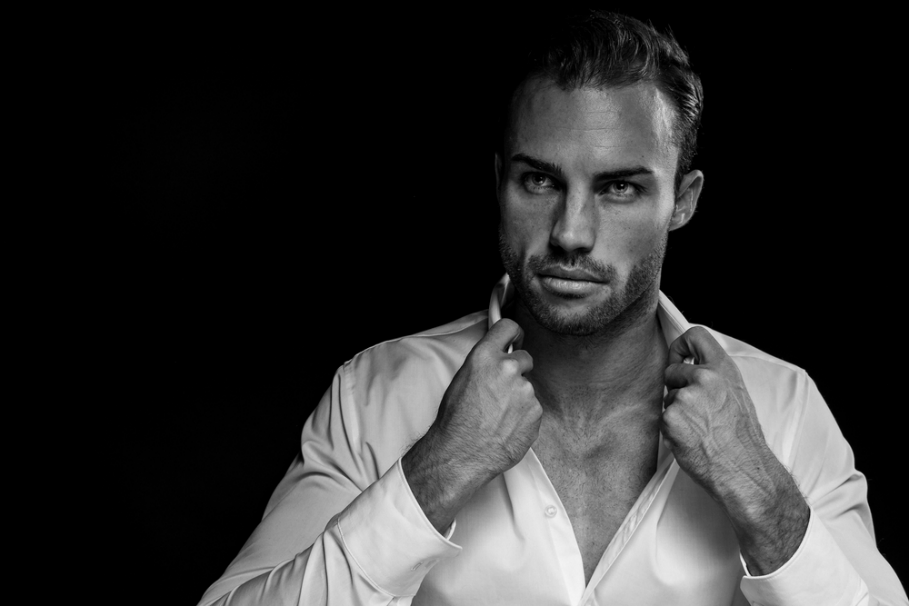 A lot of people dislike stereotypes, but what about the ones they give themselves? That's exactly what happened with gay tribes. There's the "gay stereotype" of the wrist-flicking, somewhat effeminate, definitely sassy man who loves giving makeovers; it's easy to see why that would be a bit offensive. Then there are the dozens of gay sex tribes, which are essentially stereotypes that gay men have made up for themselves. Just like with any generalization, they're often reductive, and fail to fully acknowledge the individuality of each gay man. Even so…sometimes they just feel so right.
The concept of gay tribes might be new to you, but you've probably already encountered some of them in real life. You may have met a twink at a pool party, or some bears in BBW cams on a site like NudeLive. And of course, everybody already knows about drag queens. There are so many different gay sex tribes, you'd almost need a college degree to know about all of them in-depth. If you just want an introduction, though, keep reading – that's what you'll find below.
Bears
As you may have guessed from the name, bears are stocky, butch, and look like they've never even seen a razor, much less used one. Until a few years ago, most bears were from older generations; more recently, though, this tribe has experienced a revival among younger gay men too. There's even a social calendar for bears, listing events all year long for lovers of facial hair, beer bellies, and flannel. Bears may also belong to one of several subcategories, like Cubs, Otters, Wolfs, or Gorillas.
Circuit Boys
They may not be as popular as they were in the 90s, but circuit boys still make an impression wherever they go. They're usually muscular and always thoroughly waxed; their eyebrows and hair somehow always look recently groomed, even at 5 in the morning when they're still dancing their way through a drug-fueled all-night party. The last part of their look would be the prominent tribal tattoos. That, along with their everlasting enthusiasm for crappy tribal house music, completes the image of a circuit boy.
Show Queens
Where the typical gay tribe is mainly defined by a specific aesthetic, show queens are defined more by their love for the performing arts. You know the theater kids who got bullied all through high school, but were actually really good at both music and theater? Now imagine that they're gay men with careers that still revolve around the performing arts somehow, and you've learned what show queens are. If you ever need help remembering the words to a song or a quote from a play, they'll help jog your memory – and probably give you a few extra lyrics for free.
Drag Queens
This gay tribe may be one of the smaller groups, but that doesn't matter – they're impossible to miss. You'd think that a group known for cross-dressing would be more controversial, but drag queens are actually one of the most beloved gay tribes out there. Even if you meet a drag queen without the outfit, the wig, or the makeup, you'd still be able to identify him from the slightly exaggerated femininity – and let's not forget the shade.
Twinks
Most gay tribes don't have an age limit, but twinks are never more than 30 years old. They're slenderly built but often still muscular, clean-shaven, and have at least enough hair to flip around occasionally. If you were looking for the cliché "gay guy" stereotype in these gay tribes, this is the closest you're going to get. Twinks have a lot of wild energy stemming from a difficult coming-out experience; if there's drama happening anywhere near them, they'll end up right in the middle of it. The same goes for partying, fashion, and hookups – twinks like to stay busy having fun.
Gay Jocks
Have you ever met a sports buff who just seems a little too straight? He might be a gay jock. They pride themselves on the fact that nobody knows they're gay until they come out and say it – which they often don't, since that might ruin the locker room talk. They do love sports (and they usually have the muscular development to prove it), but the enthusiasm for stuff like fantasy football can seem a bit forced sometimes. Younger gay jocks are usually pretty athletic, but may start developing a dad bod as they age.
Gay-Listers
Not only are gay-listers better than you; so are their personal trainers, celebrity stylists, and interior designers. Their high-intensity careers in PR, marketing, or advertising pay for their picture-perfect apartments and curated wardrobes, as well as their yearly vacations abroad. Speaking of vacations, using the word "summering" as a verb is one of the hallmarks of the gay-lister. They wouldn't be caught dead looking anything less than perfect, so they never do. The same goes for their apartments, always located in the posh part of town; if they haven't been featured in a magazine, they probably deserve to be.
Art Fags
Imagine a gay man who put as much effort into his appearance as a gay-lister, but the whole point was to look like he'd been sleeping in his clothes for a week – that's the art fag aesthetic. They're always found in some part of the art world, holding jobs like a photographer, a band member, a fashion designer – or an actual artist, of course. Where would you encounter an art fag? At a gallery opening or a model party, or any gathering where people will admire their infinite coolness. They're typically lanky, have plenty of tattoos, and sport truly impressive facial hair.
There's your introduction to gay tribes – and that's just the beginning!
In this case, using stereotypes might not be all that offensive; these particular ones are all in good fun. If you wanted to learn more about them, you could always do some more research – or you could try to meet members of these gay tribes yourself!
A lot of people dislike stereotypes, but what about the ones they give themselves? That's exactly what happened with gay tribes. There's the "gay stereotype" of the wrist-flicking, somewhat effeminate, definitely sassy man who loves giving makeovers; it's easy to see why that would be a bit offensive. Then there are the dozens of gay […]